Scripture-based affirmation cards for children
The card deck was born out of a desire to see children hold God's word in their hands and in their hearts, as they step out into daily life. In the morning, at bedtime, or anytime during the day, we want parents to be comfortable speaking life-giving words to their children and encouraging their little ones to do the same. On the flip side, the words of affirmation will remind them to think the right thoughts always.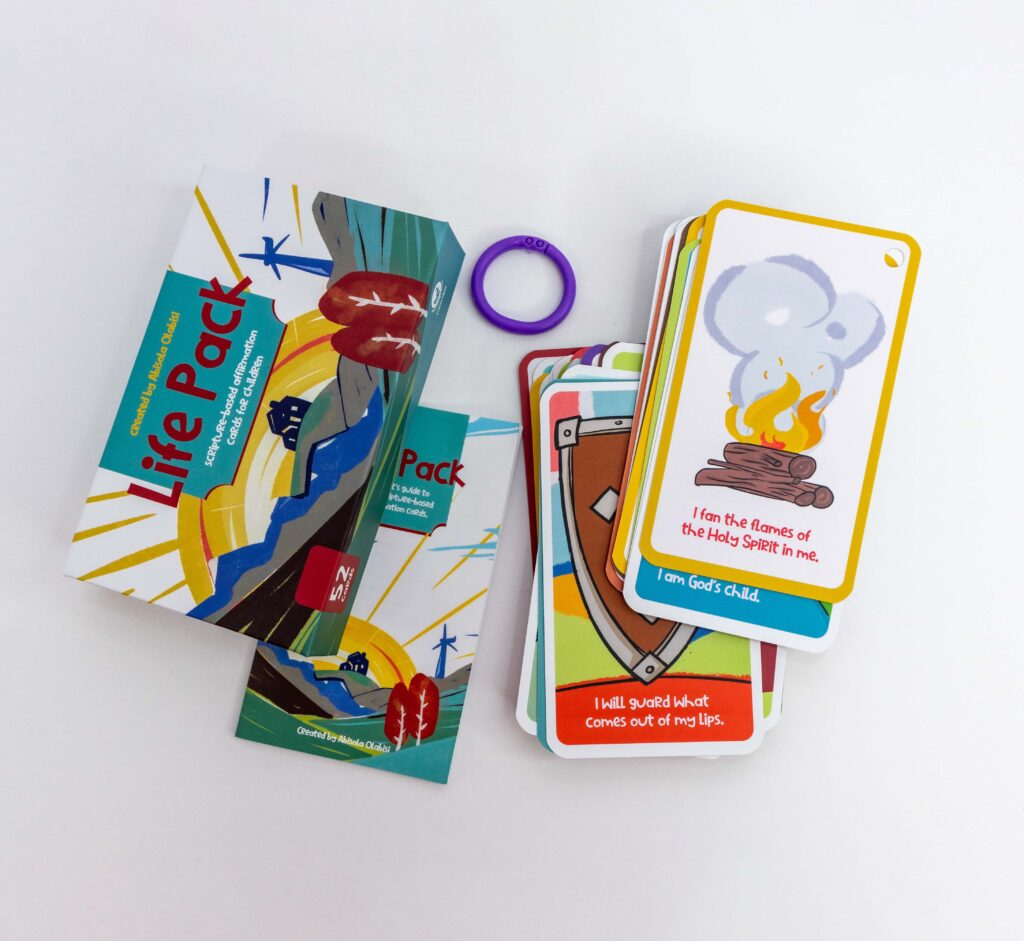 Each set contains 52 beautifully illustrated cards, and a conversation prompts guidebook for parents all in a beautiful box. We have arranged scriptures alphabetically so younger kids can learn their A-Z as well!
Created by Abisola Alade-Olabisi and produced by Householder Publishing.
Find a copy here