Here are some projects in the works!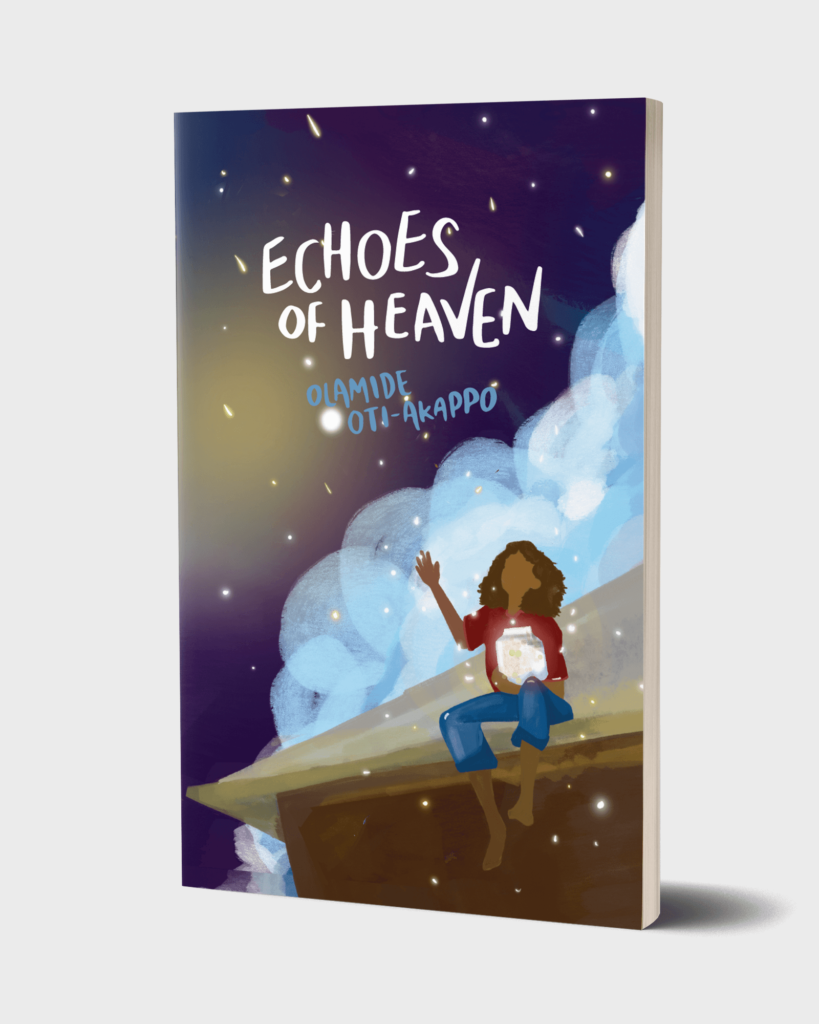 ILLUSTRATED POETRY BOOK
Echoes of Heaven
---
We are happy to announce that we will be publishing "Echoes of Heaven", by Olamide Oti-Akappo, a writer and family physician-in-training.
Olamide writes poetry in a simple, yet beautiful and easy-to-comprehend style that will endear voracious readers as well as a new crop of would-be readers of poetry. Dive into her writing on her website here
Each verse of this nine-part, fully illustrated book hopes to call readers to draw from the eternal and divine, strength for daily life. The book comes with a lot of promise and Olamide hopes that through her words, readers will ponder the wonders of divine companionship, and find comfort and strength in the voice of the One who says, "I love you, child."
Echoes of Heaven releases in April of 2023
ILLUSTRATED CHILDREN'S BOOK
Fivantu
---
What if your little gift can make a great impact? 
After a long day of listening to Jesus speak about God's kingdom, everyone was hungry and there was no food in sight except for Fivantu's lunch. When one of the disciples, Andrew said, "What good can it do?" did he feel his lunch didn't mean much?
Loosely set in the first century and based on biblical history, Fivantu's story of courage and faith hopes to inspire young readers to see that in Jesus' hands, their little can become really big.
Fivantu releases Spring 2023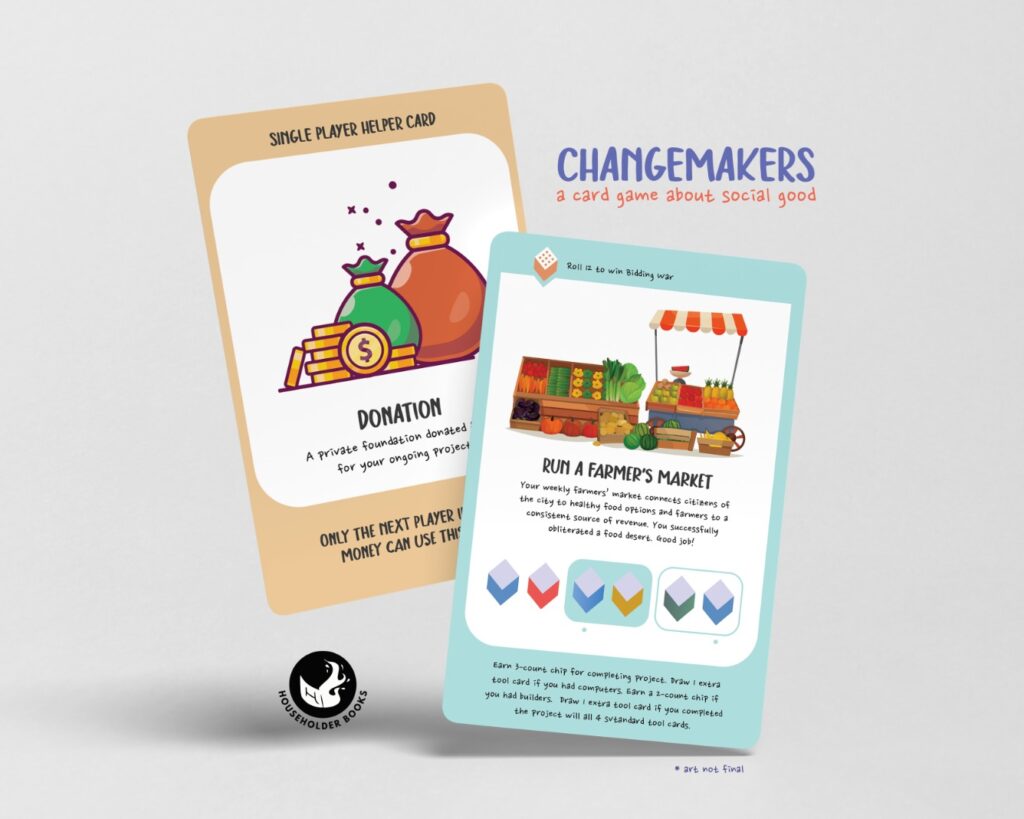 CARD GAME
Changemakers
---
Changemakers is a fast-paced card-matching and strategy game for the whole family. Each player (called a changemaker) tries to complete community development projects by gathering and strategically using appropriate human and material resources while avoiding the challenges of making positive change in a quintessential modern African society.