In what fun way can you teach children about social good and community development?
How can you introduce young people to real challenges like food deserts, healthcare disparities, lack of funds, corrupt politicians, and election shenanigans while keeping despair out of the conversation?

We have a fun game that may help! It's called Changemakers!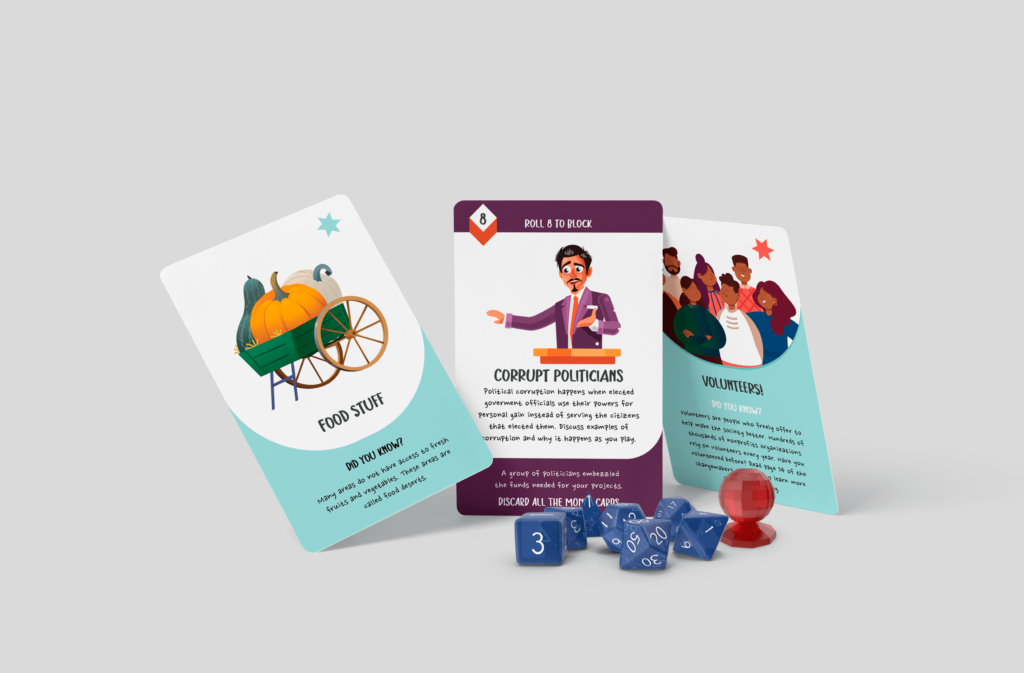 Changemakers is a fast-paced card-matching and strategy game for the whole family. Each player (called a changemaker) tries to complete community development projects by gathering and strategically using appropriate human and material resources while avoiding the obstacles to making positive change in a quintessential modern African society.
While completing projects, they must prepare for the elements, watch out for hoodlums, corrupt politicians, and more. Thankfully, players can find solutions from other changemakers along with the good old dice roll!
This game is an invitation to do good. It's easy to learn and play and teaches players little and big ways that people can contribute to society despite encountering real-world challenges that arise during the process.
If this sounds exciting to you, you can sign up to playtest this game before release.
Interested?
Playtest expected to begin:
Mid-July/August 2022